Space gluttons are greedy when it comes to taking up too much space. In a meeting, the space glutton always takes up considerably more than his or her fair share of airtime. Space gluttons may suffer from output mania, the inability to shut-up.
Gathering input by listening to the opinions of others is an important cognitive skill which is crippled in the space glutton. PTV may allow the thinker to wreak such enthusiasm for his or her own ideas that he or she is quite unable to listen to others.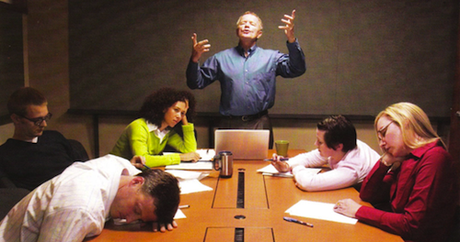 In business, much creativity and productivity is lost in meetings due to those suffering from this condition. This condition is disastrous for those in sales or in management.