Thanks to Steve Jobs and his thought-leadership I'm now running the School of Thinking from my iPad.
We will be designing a series of SOT applications especially for iPad utility. They will be young, fast and scientific.
I got my first Mac in January 1984. My friend, Peter Bensinger, and I literally ran to the store to get one each on the day they came on sale. I've continually used many Macs since then and have designed the online SOT on these Macs since 1995. Most SOT lessons were written and sent to SOT members from my Macs. There's no doubt in my mind that without these unique, marvelous and elegantly designed tools that SOT would not be what it is today.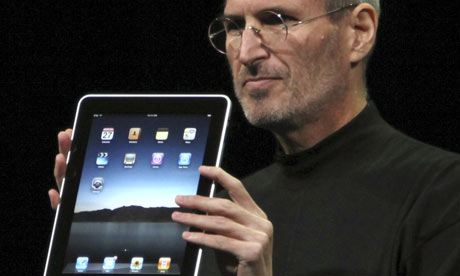 As you can imagine, I was downhearted to hear that Steve Jobs has left Apple and is no longer CEO. Due to his poor health he is unable to carry out his responsibilities. This is sad for his friends and customers, a profound loss to the company and Steve's departure punctuates the end of one of America's greatest productive eras.