FACULTY DFQs
COMMENTS STUDENTS
Since 1995, a unique feature of the School of Thinking is that the students–as individuals and as a body–are also part of the faculty.
In response to the SOT daily feedback questions (DFQs) students around the world voluntarily contribute many thousands of comments on the SOT lessons and articles. Many insights, edits, suggestions, corrections and improvements result from this ongoing interactive and daily collaborative effort.

SOT students range widely from farmers, truck-drivers and retirees to young school students, teachers, parents, scholars and Nobel scientists to knowledge-workers in media, business, sport, politics and the arts, and from more than 50 countries worldwide.

As a result of all this collaborative work over the past 16 years, the SOT instruction model has evolved to become a very robust and effective training method for transferring metacognitive skills online, pro-bono, and at a distance.
In 2001, Wikipedia launched a similar model of an online encyclopedia where the readers also become the writers. This is also an example of a voluntary and collaborative non-profit online model which has proven to be very effective.
In 2008 SOT established the Roll of Thinking Instructors. Since then, all SOT Thinking Instructors (TISOT) have been listed on this Roll and also, where records permitted, prior to 2008. Names have been ordered according to date of creation.
SOT Members are qualified to receive the TISOT Certificate who have either attended two live masterclasses with Michael (4-hours), or who have completed all 72 lessons of these two training programs:

1. BCT: Beyond Critical Thinking
2. L-MHG: Advanced Leadership Training.
These SOT members from schools, businesses, government and families in 45 countries around the world have qualified and received their TISOT Certificate. Here is the School of Thinking Roll of Thinking Instructors:
Julie Hutchin
Teacher Lily Liu Liqing
Mohemmad Reyaz
Jack Maurice
Jonaku MetuAssalol
Dr Sarfraz Akram Mohammad
Iwuji Friday Chukwudinma
McLytton N. Clever
Kathryn Hurr
Shelley Cox
Héctor Cartagena
Sophia Chao
Arthur Waldock
Dr Richard Rosenbloom
Neluka Ariyawansa
Roberta Horrobin
Kirsten Murphy
Alana Nott
Rebecca Pike
Louise Price
Mel Ranieri
Alison Reid
Chris Riley
Sarah Rosenweg
Melinda Sanders
Rebecca Saunders
Sue Siegmaier
Paul Simpson
Charmaine Sinclair
Helen Singh
Candice Skinner
Peter Smith
Judith Spivak
Alicenne Stevens
Jody Stirling
Christina Tolias
Marlowe Torres
Hoang Vu
Emma Walker
Tania Whitehead
Justine Wickham
Helen Woodward
Hana Zappner
Belinda Belfrage
Ildi Citler
Erica Clague
Marcia Coghlan
Katrina Davey
Marcia Davis
Deanna de Sousa
Anna Dinneen
Kerry Dundas
Judy Farrugia
Florence Fournier
Susannah Gardner
John Giannopoulos
Gary Grach
Sharyn Hadlow
Don Heath
Glenis Heath
Phil Hosking
Barbara Jolly
Samantha Kenney
Michelle LeTisser
Paula McBain
Alison McBeth
Sarah McKenzie
Jacquie McKinnon
Darlene Mawson-Thompson
Vasanthi Michael
Len Borrow
Jeannene Bradbury
Cheryl Broderick
Mike Biggs
Felicity Urquhart
Christine Thibou
Sally Wall
Deborah Pettigrew
Alison Stucas-Norman
Greg Mason
Trudy Thompson
Jean McQuarie
Jacqueline Sidaway
Polly Flanagan SISOT
Fiona Quinn
Judi Thompson
Marcus Roberts
Paula Donnelly
Claire Johns
Kate Morrison
Jules Aldous
Rob Braby
Julie Green
Marion Piper
Sarah-Jane Mulcahy
Chris Zielinski
Yuki Banks-Smith

Frank Paton
Andrew Williams
Chris Stafford
Graeme McLeod
Dr David Wood
Kevin Gabriel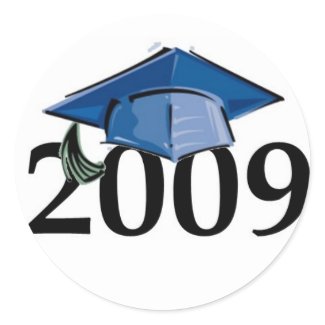 Baard Røsvik
Rob Wallace
Dr R Eswaran
Muyiwa Bigg Ogunyemi
Dr Gopi Nath Ghosh

Abdul Enoch Kokori
Karl Xu
Howard Feight
Ethann Castell
Neville Dean
Richard Corry

Brett Gilbee

Lizette Gradidge

Ockert Moller

Steve Singleton

Frankie Eck

Ross Kennedy

Janine Howlett

Erik K. Dzordzordzi

Ron Barnhart

Barry Sheales

Garry Whatling

Isla Gillespie

Susan Honeyman

David Stuart

Tim Yarbrough

Linda Carroll

Silva Sheibenbogen

Matthew Jordan

Mark Nicholls

Patsy Harcourt-Cooze

Clive Smith-Shaw

Chris Lynch

Tara Horner

Rosalind Edgar

Voight Holgar

Teresa Holgar

Monika Holgar

Carl Gribble

Tara Horner

Chris Lynch

Peter Chaly

Terry Cronin

Mike Kilshaw

Pam Kilshaw

Victoria Menzies

Rachael Pickup

Kieu Tran

Victoria Parker

Patrick Connolly

Sinclair McLay

Mark Hopgood

Peter Babbage

Dheemant P R Ambedkar

Darlene Sartore

Dragan Simic

Cheryl Sanders

Dr Benjamin Paul Ford

Maria Jaciow

Saira Singh

Andrew Falkland Brown

Jennie Kennedy

Blair Richardson

Michele Nolan

Janet Gold

Rama Fakhoury

Melinda Kinniburgh

Andrew James

Bev Park

Katrina Spicer

Rhonda Luxton

Mary Cooper

Helen Macdonald

Fiona Pisani

Vas Gavrilos

Delia Cioban

Natasha Menidis

Elizabeth Lowerson

Denise Purss

Patricia Hyatt

Garry Martin

Maria Karakostas

Ian James

Sue Palmer

Lis Spencer

Pat Miller

Steven Leder

Fiona Barrie

Maria Spice

Rorine Braganza

Maria Kolmar

Deidre Keane

Dexter Siriwardene

Richard Lloyd

Susan Macintosh
Ben Ford

Frankie Eck

Harvey Robson

Janet Blake

Linda Wickman

Rabin Bangaar

Paul Henley

Lawrence Lee

Debbie Ball

Katherine Loft

Deb Stephenson

Jane Metcalfe

Judi Marshall

Peter Roberts

Liz Jeans

Robyn Hyatt

Lynda Corr

Panchasheelprabha P Ambedkar
Krishna Tunga
Eilleen Shields
George Kruszewski

Peter Wright
Paul Sheahan

Chris Bradtke

Polly Flanagan

Achikoch Kon

Ilga Haase

Hector-Jack Cheung

Tom Phillips

Stephen Field

Tom Hardham

Nutthadech Banditakkarakul

John Linacre

Martina Young

Deanna Bates

Kidison Testaye
Bella Katz

Matthew Greenwood

Jesse Richardson

Olivia Langdon

Hannah Larsen

Charlotte Swinburn

Jennifer Worthing

Laura Maile

Sam Batters

Sean Daley
Renee Azzopardi


Anne Fusco
Chris Butler
Bryan M Wezwick
Gena Cone
Dan Dunne
Jerry Wolf
Barbara Janoff
Alisia Mackie
Winfield Oldham
Jay Purvis
Roberta Rinaldo
Roy Vickery
Stan Tannen
Edward Andrews
Dr Robert Friedman
Syeus Mottel
Marshal Ostrow
Sally Ostrow
Dr Martha Weisman
Robert Bernstein
Pat McClure
June Christensen
Ray Vanderslice
Paul Schurr
Elliot Seif
Bob Stuart
Subbiah Sankaran
Miles Grenadier
David Thursdale
Dr Paul MacCready Jr

Gregg Churchill
Harvey Castro
Dr Charles E Smith
Kenneth Thomas
Jane Barrow
Richard Ruth
Peter Tse
Madeline Klein
Ernest Baker
Albert Frech
Howard Kachele
Richard Chalfant
Graeme Elliott
Richard G Grover
Maralee Burdick
Pat Jenna
Carrie Winkle
Paul Wick
Dr Maru Alujas
Joyce Cundiff

Thomas Scholet
Margaret Levy
Gary Smith

Eric Bienstock
Tandi Atkinson
Lyra Srinivarsan
Dr Rudy Magnan
Barbara Glabman
David Lee
Chazzer Watson
Joe Cody
Paul Jacobs
Gerson Shapiro
Gus Rios
Leon Mysch

Earl Perel
Bill Fiffick
Gordon Maloney
Joe Searle
Joan Wilson
Phylis Jackson
Jean Murai
Hari Das
Aaron Goldberg
Gil Backerman
Bernice Goldberg
Naomi Hellig
Bob Loffreda
Valerie Goldberg
Victor Rangel-Ribiero
Jim Fletcher
Joyce Weiss
Robert McGee
Abdre Dezanger
Marguerite Fisher
Kalman Toth
Jill Berman
Janie Noble
–